*The Following Press Release Was Issued By Fly PR*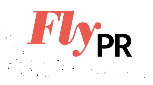 End of Hope's 'Cease & Destroy' to get vinyl release via Chain Reaction Records.  
Pre-orders available now via the label and band sites.  

(Brooklyn, NY): END OF HOPE — comprised of members from several well-known New York City acts, including Kraut, St. Bastard, Reign of Zaius and Eternal Black — will release their debut album, 'Cease & Destroy,' on vinyl for the first time via CHAIN REACTION RECORDS. The vinyl version of Cease & Destroy will be released in early March 2021. Fans can pre-order the limited-edition vinyl via the band's Bandcamp page (endofhope.bandcamp.com) and Chain Reaction Records site (chainreactionrecords.com).  

Cease & Destroy features nine songs in the band's trademark Motörhead-meets-Black Flag style — a potent cocktail of high-volume speed rock and anthemic choruses. It was first released on CD and as a digital download on November 19, 2019 via the band's Arc of Movement Records. The limited-edition vinyl will be available on green vinyl and limited to 300 copies. The music was mastered for vinyl by Joe Kelly of Suburban Elvis Studios, who produced 'Cease & Destroy,' along with Kol Marshall.  

According to guitarist Ken Wohlrob, "We're super damn excited to be working with Josh and Justin at Chain Reaction Records." He added, "They've already helped spread the word about us through their shop and it means a lot that they're willing to step-up and help us to finally release a vinyl version of 'Cease & Destroy.'" Josh Lent of Chain Reaction Records says of the band, "With Sabbath reeking riffs, End of Hope pushes Hardcore forward while respecting their Punk Rock roots.  Black Sabbath.  NYHC.  END OF HOPE."  

Cease and Destroy track listing:  
1. Hypocrisy  
2. Last Night  
3. Guilt Trip  
4. The Hardest Thing  
5. What Was I Thinking?  
6. End of Hope  
7. Excessive Fortune  
8. The Deal  
9. Arc of Movement  
   
For the latest updates on End of Hope:  
endofhope.bandcamp.com  
facebook.com/endofhopenyc  
instagram.com/endofhopenyc  
spotify.com/artist  
twitter.com/endofhopenyc  
soundcloud.com/endofhope  

About END OF HOPE  
End of Hope consists of Davey Gunner of New York Hardcore legends Kraut on vocals, Dave Richman of the one-man sludge-and-doom project St. Bastard on drums, Davis Schlachter of Brooklyn's ape-rock purveyors Reign of Zaius on bass and Ken Wohlrob of Brooklyn doom heavyweights Eternal Black and pandemic-project Swarm of Flies on guitar. They formed in 2018 and released a two-song EP, titled 'D E M O,' in March of that year.  

About CHAIN REACTION RECORDS  
Chain Reaction Records are a label and record shop based out of Colorado. Their releases are distributed by PNV, Black Liver Records, and ILD. In Colorado, Chain Reaction Records is the destination for all things punk, hardcore and metal, including new and used LPs, CDs, cassettes, shirts, books, posters, jewelry, incense and more. They have been family-owned and operated since 2014.