*The Following Press Release Was Issued By Fly PR*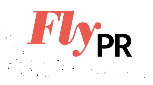 For Immediate Release:  

PETER AND THE WOLVES IS A BRAVE AND TENDER EVOCATION OF CLEVELAND PROTO-PUNK FIGURE PETER LAUGHNER, 
MUCH MYTHOLOGIZED AND NOW LAYED BARE IN AN UNFLINCHING MEMOIR BY MUSICIAN, AUTHOR, AND FILMMAKER ADELE BERTEI  
the book release date is November 10, 2020  
book readings and related events in Cleveland, Detroit, San Francisco, Los Angeles and New York will be announced for 2021  

  
August 20, 2020 (Cleveland, Ohio) – Smog Veil Records announces the release of Adele Bertei's long out of print memoir,  Peter And The Wolves. This vibrant and brave memoir recounts Bertei's friendship and musical collaboration with Peter Laughner, Cleveland's answer to all things underground and punk in the 1970s. The pair's musical collaborative work appears in the Peter Laughner 5 LP box set (out now). This edition of the memoir features a new foreword, an additional epilogue by original Pere Ubu bassist Tim Wright and recently discovered, never before published photographs. The book will be available internationally on November 10, 2020. An audio version (narrated by Bertei) is in the works.  

Author and friend Luc Sante wrote, "Peter Laughner (Pere Ubu) was a secret inventor of punk rock, a dazzling songwriter and guitarist who should by all rights have become a star. But he died suddenly, in the crucial year 1977, and instead became a ghost, haunting the corridors of rock and roll. Adele Bertei's tender evocation restores him to flickering life, and her account of the complex education he gave her is inspiring and sobering at once."  

Readers will be enthralled by Bertei's chapter describing her first visit to New York City, courtesy of Laughner, to visit his friend and their host, Lester Bangs (CREEM Magazine). The segment is a time capsule capturing not only the insane antics of this raucous trio, but also the city itself. "His intoxicating sprawls of sentences about music made me giddy. Peter's journalism was decidedly gonzo and Bangsian, yet he had his own unique spin, enough to gain bard and mentor Lester's respect and loyal friendship." and, "My New York at dusk was a painting by Monet, the rain smearing misty circles of color around the glow of the streetlamps on Sixth Avenue. Our taxi pulled up in front of Lester's place—an apartment above the unglamorous Gum Joy restaurant near the corner of 14th Street."  

Describing an intense and vibrant time and place, the people come alive in Bertei's words, both visually and emotionally.  In fact, the books seems to beg someone to film these stories – either for binge-worthy streaming or the big screen. Thurston Moore and Byron Coley of Bull Tongue put it in visceral terms calling the book "…a long gestating, touching and tear-swallowing memoir of her time as Peter's roommate, speed-snorting buddy and young kid dyke discovering EVERYTHING…"  

Adele Bertei is a poet, writer, actor, performer, singer, songwriter and filmmaker. She entered the downtown New York scene of the late 1970s as organist for musical insurrectionists, the Contortions, of No New York fame. Bertei has appeared in lead roles in several indie films, most notably Lizzie Borden's Born in Flames, has toured with, written songs for, and recorded as a backing vocalist for artists as diverse as Tears for Fears, Thomas Dolby, Sandra Bernhard, Culture Club, Scritti Politti, Whitney Houston, Jamaaladeen Tacuma, Sheena Easton, Oleta Adams, Lydia Lunch, the Pointer Sisters and Sophie B. Hawkins. Bertei's first solo recording "Build Me a Bridge" on Geffen Records was a dance hit. Thomas Dolby's "Hyperactive!" and Jellybean's "Just a Mirage" were international pop hits due to Bertei's featured vocals. She debuted new material at MoMA in 2017, at Club Salo in Paris and in Florence, Italy at La Compagnia Cinema in 2018. Bertei's book Why Labelle Matters will be published in 2021 by the University of Texas Press.  


Book Title:  
Peter And The Wolves  

Author:  
Adele Bertei  

Publication date:  
November 10, 2020  

ISBN:  
978-0-578-63943-7  

Price:  
$24.98  

Page count:  
93 pages  

Distribution:  
Exclusively through Alliance.  

Visit author online at:  
https://www.adelebertei.com/  
https://twitter.com/AdeleBertei  
https://www.facebook.com/AdeleBertei/  
https://www.instagram.com/adelemariabertei/  
https://en.wikipedia.org/wiki/Adele_Bertei  

Visit publisher at:  
https://www.smogveil.com/  
https://twitter.com/SmogVeilRecords  
https://www.facebook.com/Smog-Veil-Records-66696836527/  
https://www.instagram.com/smogveilrecords/  

Publisher:  
Smog Veil Records  
1521 Alton Rd #625  
Miami Beach, FL 33139  
Tel. 904-547-1393  
Fax: 904-212-0401  
franklisa@aol.com  

Smog Veil Records was founded in Cleveland, Ohio in 1991 and focuses on underground, challenging and bombastic music. The 5 LP / CD box set, Peter Laughner, was released to enormous critical acclaim in 2019 and sold out the CD format completely.  Platters du Cuyahoga (PDC), Series 1 contains the following three records — X__X : Albert Ayler's Ghosts Live at the Yellow Ghetto (2014-2015); Mr. Stress Blues Band: Live At the Brick Cottage 1972 – 1973; Robert Bensick Band: French Pictures In London (1975). PDC2 contains The Schwartz Fox Blues Crusade: Sunday Morning Revival (1967), Allen Ravenstine: Terminal Drive (1975), and Hy Maya: The Mysticism of Sound & Cosmic Language (1972-1973). The Smog Veil roster includes Rocket From The Tombs, Batusis (Cheetah Chrome and Sylvain Sylvain of New York Dolls), Pere Ubu, Complaints Choir, This Moment In Black History, OBNOX, Tin Huey, Easter Monkeys, Pistol Whip, Unknown Instructors (Mike Watt, George Hurley, Joe Baiza, Dan McGuire, Raymond Pettibon, David Thomas), Teacher's Pet, New Christs (featuring Rob Younger of Radio Birdman), The Guns, Rubber City Rebels, among others. The label and various bands on the roster have been featured in esteemed publications including Rolling Stone, Wire, SPIN, The New York Times, Artforum Magazine, Audubon Magazine, The Economist and CBS Sunday Morning.