*The Following Press Release Was Issued By Kasador*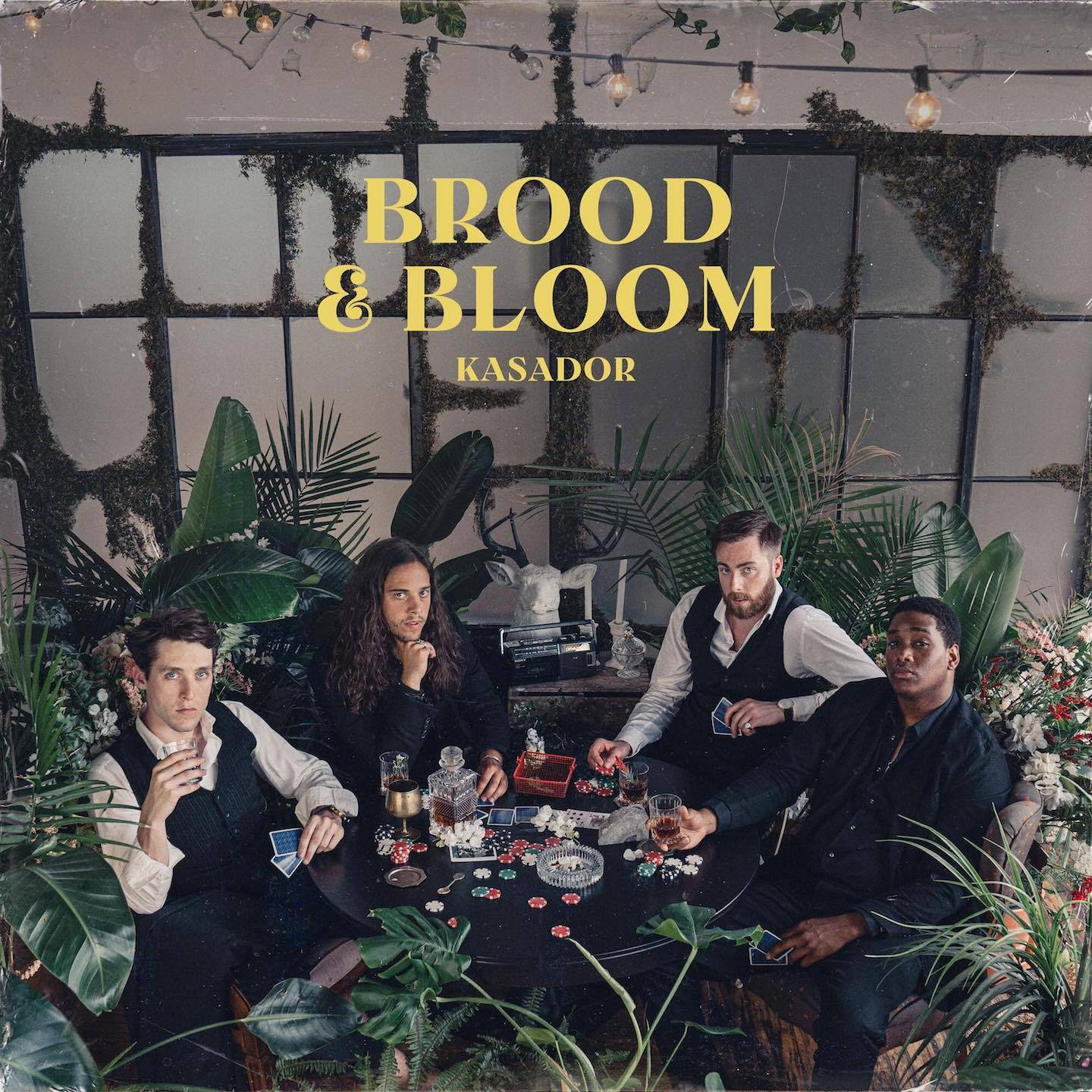 FACEBOOK // TWITTER // INSTAGRAM

It's hard to feel like what you're able to do matters when there are thousands of talented people reaching for the same goal. Unwilling to let this destructive mentality get the best of us, we wrote "Givin It Up" about giving up the negativity and focusing on what is needed in order to get to where we want to be. It's a fun and danceable song that inspired us to keep pushing.
 
Our debut album, Brood & Bloom, is really about dealing with what life throws at you; trying to persevere and come out the other side better for it. The album cover features the four of us sitting around a poker table, with a number of other props that have their own unique meanings. However, the significance of the poker hands is very much in line with the album's theme of dealing with the hand you're dealt. The deluxe edition of the album came out February 28th.
This was a large reason why the "Givin It Up" music video features a game of poker, but we tried to make it light-hearted and funny. 
Produced by Graham Walsh, he helped shape this track into something to bob your head to. We would often find ourselves dancing in the control room while listening back to the bass and drum tracks. 
Once you commit to doing what drives you, you realize what's been holding you back.
KASADOR
Join our newsletter to stay up to date: http://www.kasadorband.com/#newsletter
BROOD & BLOOM TOUR DATES
MAR 8 @ Black Pirate's Pub – Thunder Bay, ON
MAR 10 @ The Merch – Selkirk, MB
MAR 11 @ Royal Albert Hall – Winnipeg, MB
MAR 18 @ The Rec Room – Edmonton, AB
MAR 19 @ Broken City – Calgary, AB
MAR 21 @ Fernando's – Kelowna, BC
MAR 22 @ The Railway – Vancouver, BC
MAR 31 @ Part Wolf MPLS – Minneapolis, MN
APR 1 @ Cubby Bear – Chicago, IL
APR 2 @ Maxwell's Concerts and Events w/ Shy Harry – Waterloo, ON
APR 3 @ The Mansion – Kingston, ON