*The Following Press Release Was Issued By Auteur Research*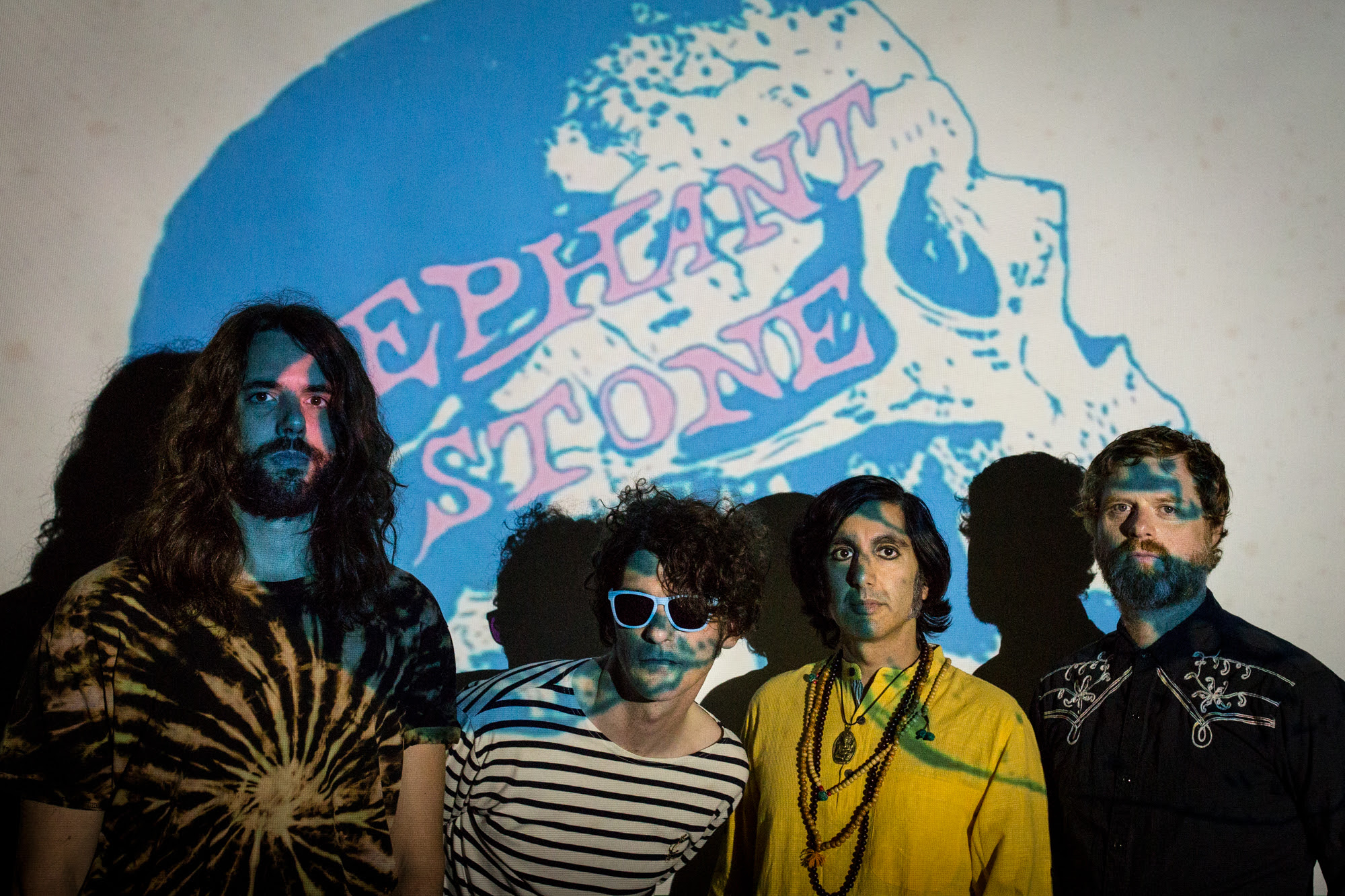 Credit: Bowen Stead
LINKS: FACEBOOK / INSTAGRAM / TWITTER / WEBSITE / MORE INFO
After taking time to explore new collaborations and sounds (MIEN, Acid House Ragas) and remixes for paisley underground legends (The Dream Syndicate) and French pop-auteurs Tahiti80, Montreal's Elephant Stone will release their new album Hollow on February 14th via Fuzz Club. Click here to pre-order the LP.
Recently, they released the final single from the album. 
Listen to "We Cry Harmonia" via your preferred platform. Watch the official music video on YouTube.
For the "We Cry For Harmonia" video, I wanted to make a series of animations that would take you through the music. The song itself is like riding a smooth wave through time. I wanted to make sure the visual elements had a similar feel to bring you through to the other side. This was a really fun project to work on. A few of my favourite cell animated clips came out of this. I'm really excited to see it released. Thank you Rishi and Elephant Stone for letting me be a part of this.
 – Director Mike Turzanski
Debuting a decade ago, the Polaris Music Prize-nominated psych-pop creation of Rishi Dhir (vox, bass, sitar) and long-time collaborators Miles Dupire (drums) have released five critically-acclaimed albums and toured extensively throughout North America and Europe. As a highly-regarded sitar player, Dhir has also collaborated with indie-rock icons (Beck) and legendary cult bands (The Brian Jonestown Massacre). 
This is the first Elephant Stone release that has been fully recorded and produced in Dhir's Sacred Sounds recording studio. Having the opportunity to create without being under time restrictions completely changed the band's approach to making music, allowing them to explore new sounds and take more chances.
From Side A (The Beginning) though to Side B (The Ending), the story told through Elephant Stone's renowned garage-psych alchemy on Hollow, takes place immediately after mankind's catastrophic destruction of the Earth; and what happens when the same elite responsible for the first world-destroying climate disaster touch down on New Earth, a recently-discover planet sold with the same life of prosperity as the one they'd just destroyed? As soon as the chosen few step off the Harmonia ship built for the journey, it's clear that all is not what it seems and humanity appears destined to make the same mistakes: the storyline touches upon the plundering/poisoning of their home, the elite, demagogues, false idols, the truth as seen by children, and, ultimately, the fight for the survival of their species.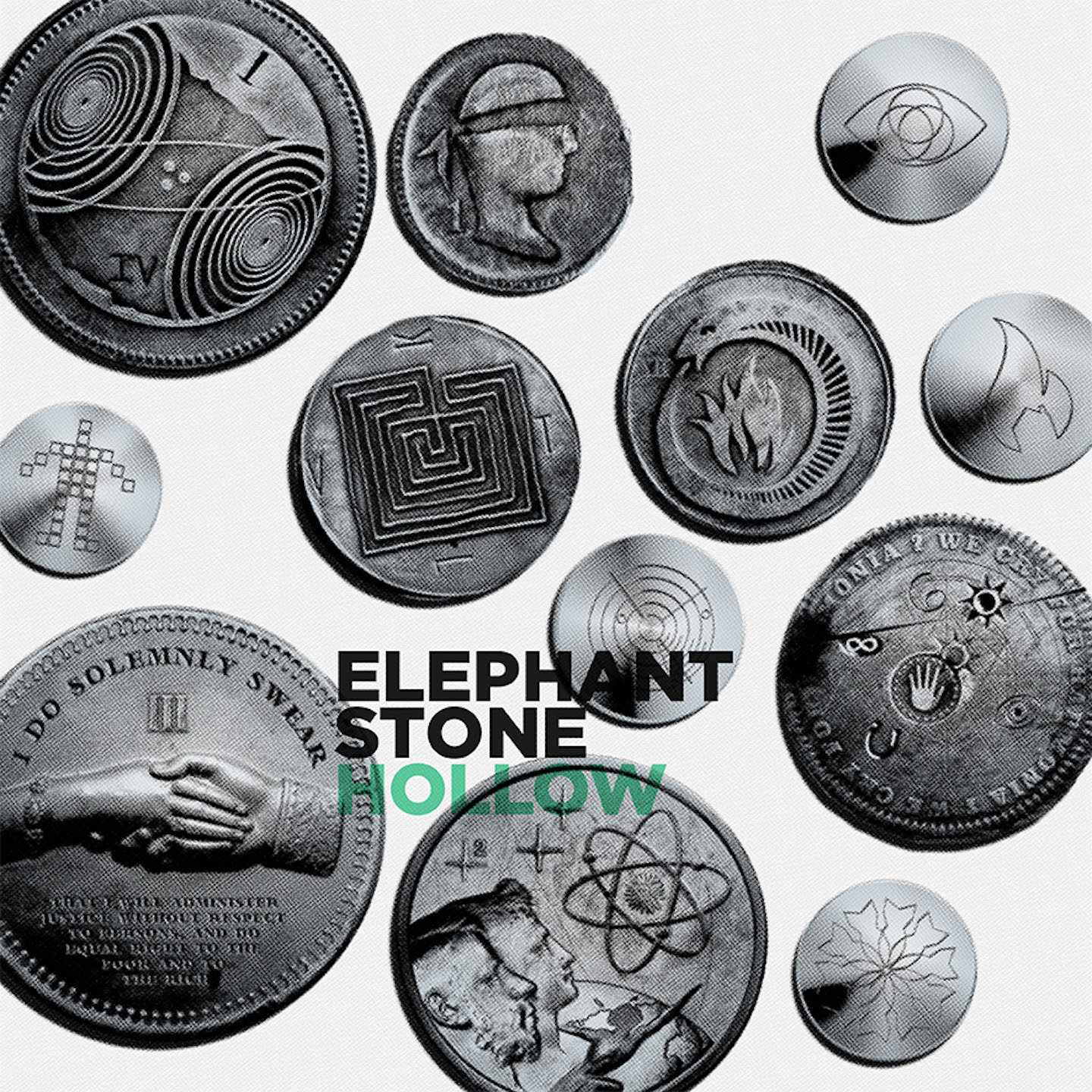 See below for a full list of Elephant Stone's tour dates. 
2/11 Nottingham UK @ The Chameleon
2/12 Glasgow UK @ Nice & Sleazy
2/13 Manchester UK @ The Castle Hotel
2/14 London UK @ Moth Club
2/15 Paris FR @ Espace B 
02/21 Montreal QC @ l'Escogriffe 
02/22 Toronto ON @ The Garrison
2/27 Lavaltrie QC @ Chasse-Galerie
2/29 Sherbrooke QC @ Boquébière
3/5 Quebec City QC @ Maelstrøm Saint-Roch
3/17/-3/22 Austin TX @ SXSW