*The Following Press Release Was Issued By Fly PR*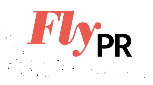 ADELE BERTEI BOOK TOUR HITS BROOKLYN OCTBER 29, 2021  
 
ADELE BERTEI is a queer writer, performer, singer, songwriter, actor and filmmaker. She is coming to Brooklyn this Friday to read from her Peter Laughner memoir: PETER AND THE WOLVES (Smog Veil Records).  

As part of her book tour with Luc Sante and Mike DeCapite, the Brooklyn event is planned for: 

Friday, October 29, 2021: Adele Bertei, Luc Sante   
Black Spring Books (672 Driggs Ave, Brooklyn, NY 11211)  
blackspringbookstore.com

Other N.Y. tour stops include — 

Wednesday, October 27, 2021: Adele Bertei, Luc Sante, Mike DeCapite  
Spotty Dog (440 Warren St, Hudson, NY 12534)  
thespottydog.com 

Saturday, October 30, 2021: Adele Bertei, Luc Sante, Mike DeCapite  
Bearsville Theater Complex (Golden Notebook) (297 Tinker St, Woodstock, NY 12498)  
goldennotebook.indielite.org
  
photo credit: Pia Rossellini, Nan Goldin (1977) 

"A young gay woman finding a precarious place in the Cleveland punk world in the mid-'70s…for the first time Bertei felt unformed, innocent, clear-seeing, and unjudged: as if she had a life to make."  
– Greil Marcus, L.A. Review of Books 

"Adele Bertei revisits the ghosts of Cleveland's 1970s punk scene in her book "Peter and the Wolves"   
– Amanda Rabinowitz, Brittany Nader (WKSU 89.7 FM, NPR affiliate)   

Book synopsis: In the 1970s's, growing up blatantly queer in Cleveland, Ohio meant dancing through a minefield. Singer and author Adele Bertei's memoir begins when she meets and romances Nan Goldin. Discovered by Peter Laughner of Pere Ubu, Bertei recounts a punk Bonnie and Clyde story with the bad boy legend, from whom she bequeathed a rock and roll education for the ages.  Visit author online at:  

https://www.adelebertei.com/  
https://www.facebook.com/AdeleBertei/  
https://www.instagram.com/AdeleBertei/  
https://en.wikipedia.org/wiki/Adele_Bertei  

Visit publisher online at:  

https://www.smogveil.com/  
https://twitter.com/SmogVeilRecords  
https://www.facebook.com/Smog-Veil-Records-66696836527/  
https://www.instagram.com/smogveilrecords/

Adele Bertei entered the downtown New York scene of the late 1970s as organist for musical insurrectionists, the Contortions, of No New York fame. Bertei has appeared in lead roles in several indie films, most notably Lizzie Borden's "Born in Flames," has toured with, written songs for and recorded as a backing vocalist for artists as diverse as Tears for Fears, Thomas Dolby, Sandra Bernhard, Culture Club, Scritti Politti, Whitney Houston, Jamaaladeen Tacuma, Sheena Easton, Oleta Adams, Lydia Lunch, the Pointer Sisters and Sophie B. Hawkins. Bertei's first solo recording "Build Me a Bridge" on Geffen Records was a dance hit. Thomas Dolby's "Hyperactive!" and Jellybean's "Just a Mirage" were international pop hits due to Bertei's featured vocals. She debuted new material at MoMA in 2017, at Club Salo in Paris and in Florence, Italy at La Compagnia Cinema in 2018. Bertei's book, "Why Labelle Matters" is out now on University of Texas Press. 

Smog Veil Records was founded in Cleveland, Ohio in 1991 and focuses on underground, challenging and bombastic music. The 5 LP / CD box set, Peter Laughner, was released to enormous critical acclaim in 2019 and sold out the CD format completely. Platters du Cuyahoga (PDC), Series 1 contains the following three records — X__X : Albert Ayler's Ghosts Live at the Yellow Ghetto (2014-2015); Mr. Stress Blues Band: Live At the Brick Cottage 1972 – 1973; Robert Bensick Band: French Pictures In London (1975). PDC2 contains The Schwartz Fox Blues Crusade: Sunday Morning Revival (1967), Allen Ravenstine: Terminal Drive (1975) and Hy Maya: The Mysticism of Sound & Cosmic Language (1972-1973). The Smog Veil roster includes Rocket From The Tombs, Batusis (Cheetah Chrome and Sylvain Sylvain of New York Dolls), Pere Ubu, Complaints Choir, This Moment In Black History, OBNOX, Tin Huey, Easter Monkeys, Pistol Whip, Unknown Instructors (Mike Watt, George Hurley, Joe Baiza, Dan McGuire, Raymond Pettibon, David Thomas), Teacher's Pet, New Christs (featuring Rob Younger of Radio Birdman), The Guns, Rubber City Rebels, among others. The label and various bands on the roster have been featured in esteemed publications including Rolling Stone, Wire, SPIN, The New York Times, Artforum Magazine, Audubon Magazine, The Economist and CBS Sunday Morning.