*The Following Press Release Was Issued By Qabar – Extreme Music PR*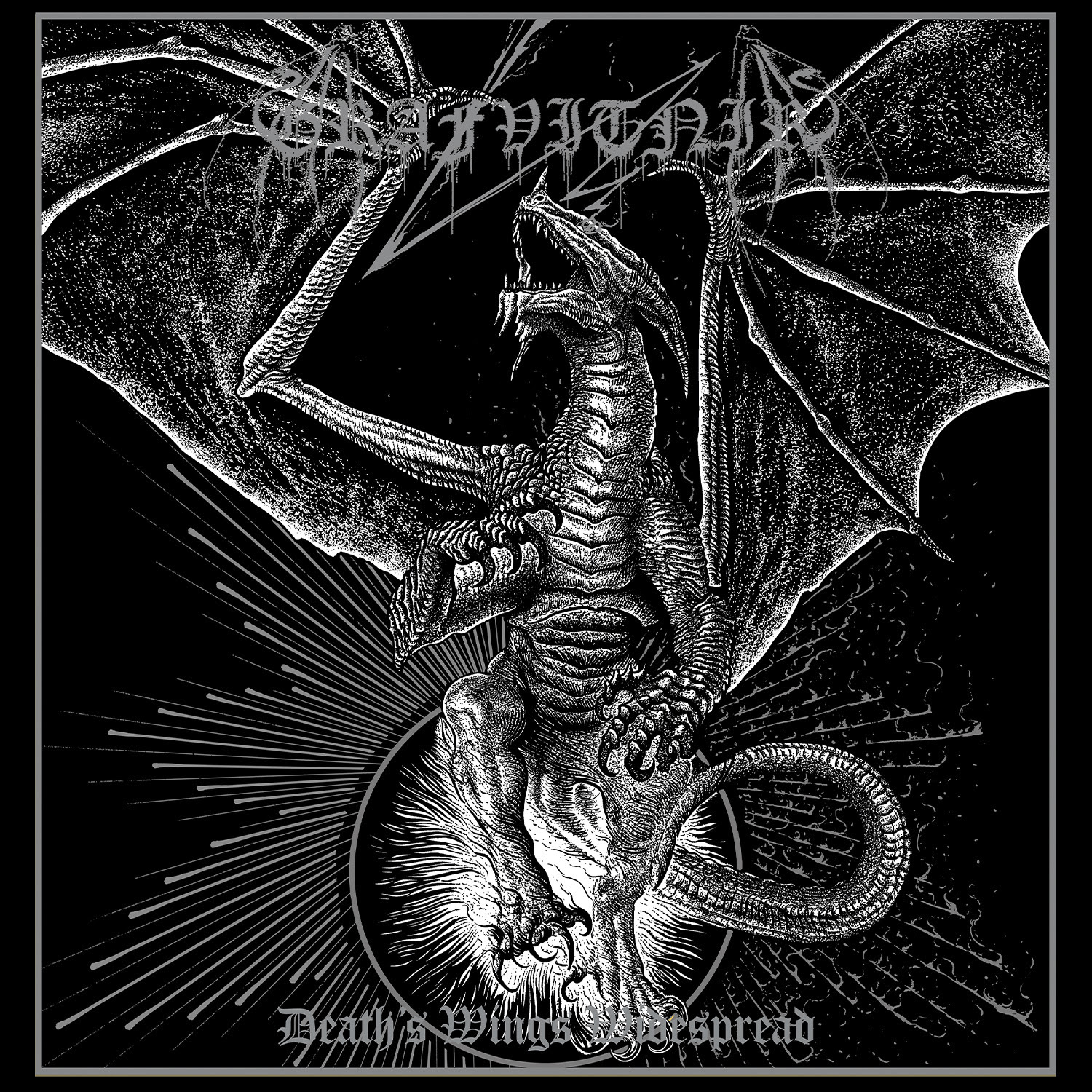 Grafvitnir releases new album
 

GRAFVITNIR SPREADS DEATH'S SCALY WINGS!

Harbingers of the Serpent Fire, carriers of the emerald of Urkaos and torchbearers of the Luciferian Flame.

With their seventh album, legendary Occult Black Metal band Grafvitnir unleashes stormwinds of the Otherworld.

Ten tempestuous anthems of pitch-black malevolence sounding the alarm of the Apocalypse.

Cold and icy tones of the Realm Beyond carried on a freezing blizzard of haunting riffs and spine-tinglingly sinister guitar melodies.

Death's Wings Widespread!

Death's Wings Widespread released 30th October, 2020 via Carnal Records. Order CD or digital version AT THIS LOCATION.

Stream the single "Helvetesnatt" RIGHT HERE.

Track Listing:
1. Midnattsskogens Isande Lockrop
2. Helvetesnatt
3. Death's Wings Widespread
4. In Infinitum
5. Into the Unknown
6. Det Glimrande Djupets Kall
7. Wound in Night's Flesh
8. Inner Void
9. Wings of the Night
10. I Häxmånens Sken
For More Info:
https://www.facebook.com/Grafvitnir.Official
http://www.carnalrecords.com
https://www.facebook.com/Carnalrecords.sweden
https://www.instagram.com/carnalrecords