*The Following Press Release Was Issued By Scoop Marketing*
DR. ZWIG'S "CAN YOU FEEL THIS LOVE" SINGLE & VIDEO PREMIERES 
Psychologist-musician Dr. Zwig partnered with Live for Live Music to premiere "Can You Feel This Love," the debut single & video from the multi-talented artist's upcoming EP. The single and video can be seen HERE and is available to stream and purchase through the usual outlets. The full EP will be released March 19, 2021 on Conscious Records.   
"The song isn't about interpersonal love, it's about a love beyond ourselves, a deeper understanding, an awareness that life's problems are meaningful processes, that aim at change and growth," explains Dr. Zwig. He goes on to say, "They're not diseases or malfunctions that need to just be suppressed and managed. Your problems are like internal riots, they're your process calling out for attention. They need you to wake up to what you don't see, hear, and feel." 
Billboard Magazine has aptly dubbed Dr. Zwig a "Renaissance man." His first-ever podcast – The Dr. Zwig Show – launched Thursday, September 3, merging psychology, communication theory, physics, neuroscience and rock 'n roll to show how bad states of mind and difficult life issues aren't pathological, but rather signs of personal growth trying to happen. In each episode, you get cutting-edge information and practical tools for transforming your problems. New episodes every Tuesday. 
Dr. Adam Zwig—psychologist-musician, educator and author. He holds a PhD in clinical psychology, has had nine Top 10 hit singles on the U.S Adult Contemporary charts and is an internationally renowned workshop leader and lecturer. He has been featured in Billboard, Huffington Post, Forbes and many other publications and has almost 80 million views on YouTube. Dr Zwig has released seven albums and his songs can regularly be heard on NBC, Fox and Fuel TV. His forthcoming book, "Music in the Mayhem: Tales of Total Transformation from a Rock n Roll Psychotherapist," shows how life problems are not pathological but rather personal growth processes trying to happen.  
https://www.facebook.com/drzwig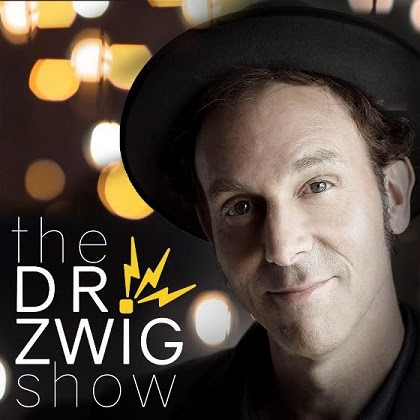 (photo credit: Travis Shinn)