*The Following Press Release Was Issued By KNIFEY*
We are excited to share "Can't Stop Feeling" from our brand new album, Sleepwalker, with you today. This song tells the story of a lover's inner dialogue as their partner departs on a long and distant adventure.
"Can't Stop Feeling" is a product of the toxic blending of normally unrelated fears; the fear of two different types of mortality: romantic and literal.
It is the confluence of two unique and overwhelming emotions which blend into a nightmarish, Twilight Zone-esque dream of insecurity and dread.
Stream "Can't Stop Feeling" via SoundCloud.
Stream our album Sleepwalker via your preferred platform, as well: http://smarturl.it/KNIFEYsleepwalker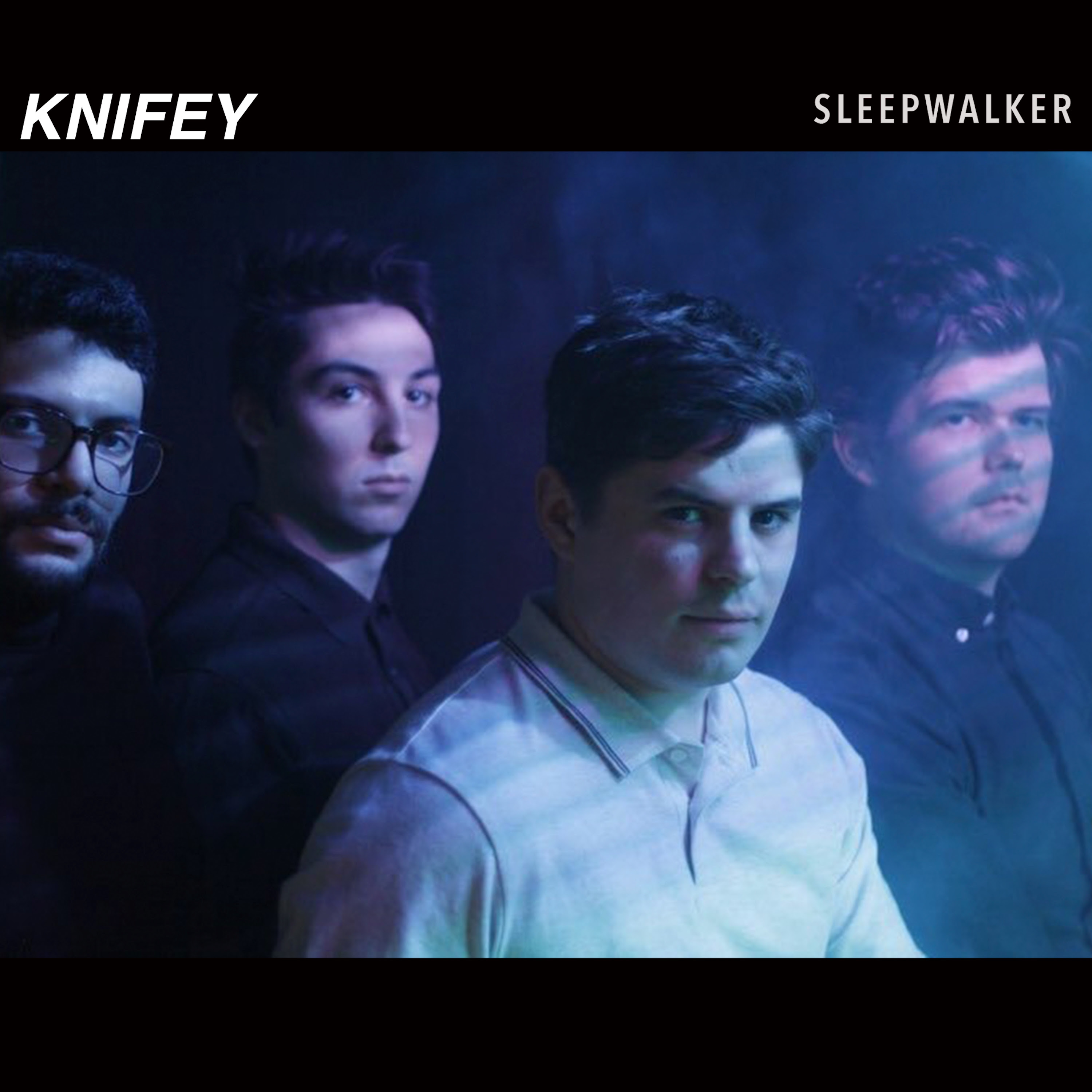 Sleepwalker is a tale of growth. The album's varied collection of songs offers a glimpse into the inconsistencies and contradictions of the mid-twenties. 
"Can't Stop Feeling" is one piece in this collection of songs about the struggle of taking on increased routine and responsibility, while at the same time trying to cling onto the carelessness and energy of youth.
We are so happy to share this album with you. It is a call to open up your eyes, and to honestly and whole-heartedly seize the world in front of you.
Thank you for listening!