*The Following Press Release Was Issued By Qabar – Extreme Music PR*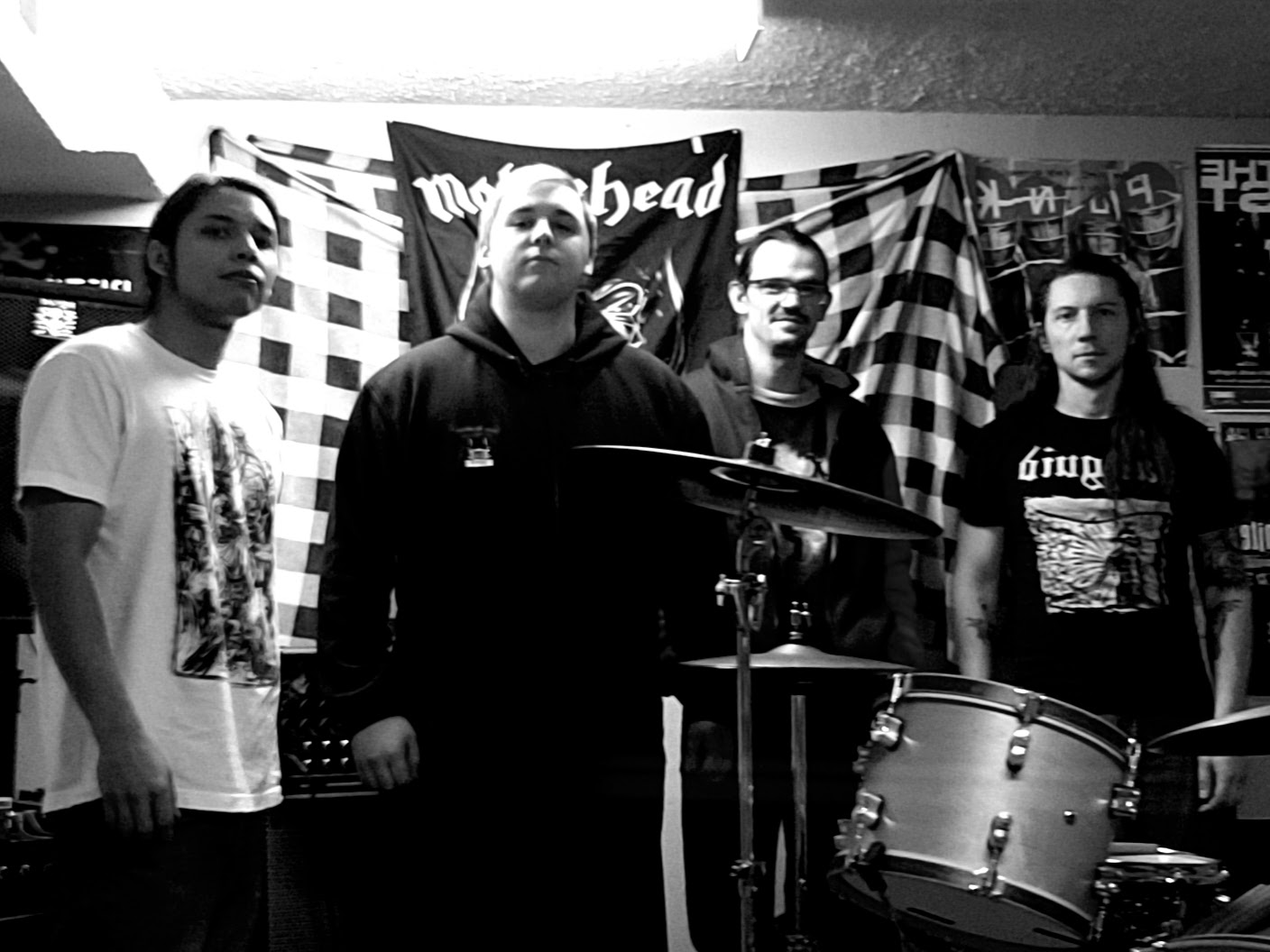 Hear Calgary brutal deathgrinders Narcissistic Necrosis' new track "Isolated Evil Within"
Calgary, Alberta-based brutal/deathgrind group Narcissistic Necrosis' shares the 3rd track, "Isolated Evil Within," from their debut album, The Art of Deformity.
The band informs:
"The theme of the track surrounds obsequious tendencies that we, as humans, embrace in order to find hope for survival, no matter how barbaric they may be."
Premiered at Metal Insider, stream the track AT THIS LOCATION.
Preview the opening track, "Intolerant Breeding," HERE. 
The album The Art of Deformity came out August 28th; Order CD or digital format RIGHT HERE. 
Click HERE to pre-save the album digitally on Spotify, Google Play and Apple Music.

Josh Littlelight of Grim Lumina
Spawned in 2014 as a one-person death-grind project by William Bigcrow (DETHGOD, ex-Interitum), Narcissistic Necrosis has eventually evolved as a full-fledge quintet. As of February 2020, the Calgary-based ensemble now features four members: William Bigcrow on guitars and vocals, Jaden McLean on guitars, Mike Jones on Bass, and Jayden Walker on Drums. Delivering a hammering, metallic sounding guitars, grinding low-end bass and sonic drum blasts, Narcissistic Necrosis aims to make a lasting impression.
Prior to the project evolving into a full line up, the architect William Bigcrow finished writing and recording all the songs for the debut album, The Art of Deformity. Conjuring an asphyxiating and ear-splitting presence, the band explores topics such as religious hypocrisy, narcissism, self-improvement, self-destruction, superstitious beliefs and misanthropy throughout the record.
ALBUM CREDITS:
William Bigcrow – All instruments, vocals, and lyrics.
Recorded, Mixed, and Produced by Garrett McElroy at Dead Echo Studios (between June 2019-February 2020).
Mastered by Diego Fernandez at Oracle Studios.
FOR MORE INFO:
https://www.facebook.com/Narcissisticnecrosis
https://www.instagram.com/narcissisticnecrosis
https://www.youtube.com/watch?v=HjB_rXghlIM