*The Following Press Release Was Issued By Astral Swans*
Facebook 🙐 Twitter 🙐 Instagram 🙐 Spotify 🙐 Apple Music
I penned "Bird Songs" while on tour in Europe. Walking through Amsterdam's Vondelpark right before Christmas, I was alone, underdressed, and submerged in depressed self loathing. The lyrics are the imagined paranoid heckling of the animals within the park of my mind. They mock me and the reality I have brought upon myself.
Listen to "Bird Songs" via 🙐 SoundCloud 🙐 Spotify 🙐 Apple Music
Watch the official music video on YouTube 🙐
Due to the ongoing revelations of harrowing injustice, and systemic racism against BIPOC throughout North America, all Bandcamp sales of "Bird Songs" will be donated to AWO TAAN HEALING LODGE SOCIETY based in my hometown of Calgary, AB, Canada.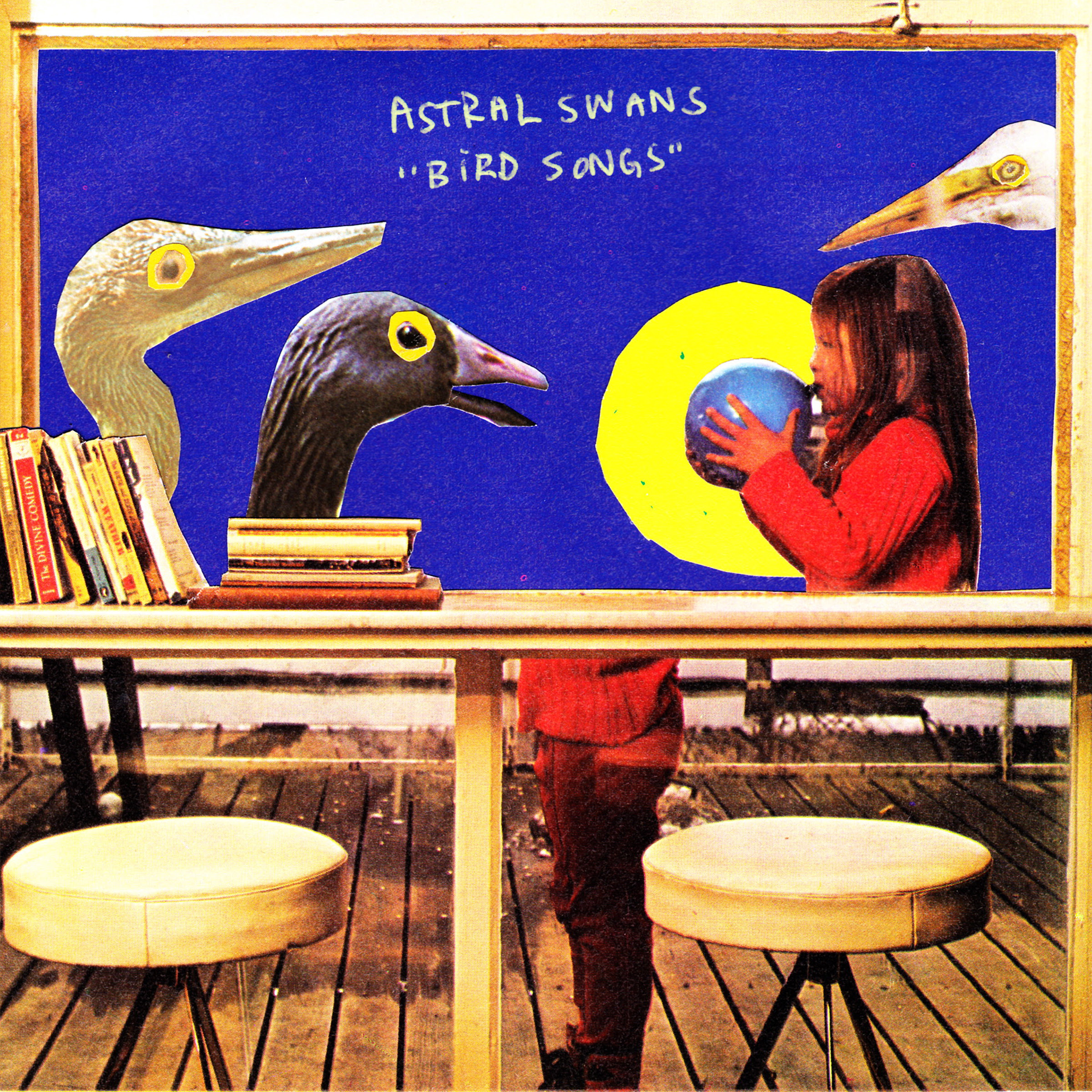 It's a song about self-sabotage. This track is about keeping someone really wonderful at arm's length out of fear, self-protection, mental illness, and selfishness. 
This song is self-produced with sound engineer Paul Chirka, who recorded my 2018 album, Strange Prison. Calgary musician Laura Hickli joined on background vocals, with drums by Brock Geiger (Reuben and the Dark), as well as rhythm guitar by Jim Bryson (Kathleen Edwards, The Tragically Hip, Howe Gelb).
"Bird Songs" captures losing something special by your own hand, slowly and almost methodically, out of some terrible instinct of warped, misguided self-protection. In the song, I contrast these dark themes against an upbeat melody, exploring the absurdity of human behaviour.
Thank you for spending time with the music,
Astral Swans