*The Following Press Release Was Issued By Fly PR*
MESSAGE FROM MONOLITH ON THE MESA:
With current events changing our world we are announcing that Monolith on the Mesa must be postponed. We know this will not come as a surprise to many of you, as festivals around the world have made, and will continue to make, the same difficult choices due to the COVID-19 pandemic.
This was not an easy decision and there has been much to work on behind the scenes which required a lot of consideration before we could make this announcement. We want to let you know that we tried our best to bring you a fun, safe event, but sadly the state of New Mexico has put restrictions on public gatherings until June, and the town of Taos has cancelled events thru Labor Day. We've decided to make September 25-26-27, 2020  our new dates.
Monolith on the Mesa is a dream that you, and our sponsors, help bring to life. Having to move the festival dates has been an emotional and financial  rollercoaster. We wouldn't exist without our amazing community of supporters. Ticket holders can keep their tickets. They will remain VALID for MOTM 2020 or 2021. Thank you to all of you that showed us your trust, and supported us by buying a ticket for 2020 already.
Now, more than ever, we would need your understanding and would be thankful for your support by asking you to please hold on to your tickets. However, if you cannot make it to the rescheduled dates please contact us to resolve your refund at support@holdmyticket.com.
If you have any questions regarding VIP packages (see your email inbox for a message from us), or contact dano@monolithonthemesa.com.
As far as the line up is concerned, we are working to try and keep everyone on board and will have more info posted on social media leading up to the festival.
Thank you so much for your understanding, support and kindness in this uncertain time.
Please stay home, and stay safe and healthy. As we know that many questions remain unanswered, we will do our best to respond to all your queries in the coming days.
 
Stay Safe,
Dano, Roman and the entire Monolith crew
ABOUT MONOLITH ON THE MESA
Monolith on the Mesa, a "High Desert Experience," is an independent three-day music and immersive art festival founded by Dano Sanchez in 2019. Co-founder Roman Barham focuses on band booking. Both are Albuquerque natives. The festival takes place at the Taos Mesa Brewing Mothership, and on the grounds of Hotel Luna Mystica, just outside of Taos, New Mexico. The festival is focused on heavy riff-rock acts from across multiple sub-genres including stoner rock, heavy psych, doom metal, sludge, drone, and retro rock. The dramatic vistas and multiple stages along with immersive art installations set this festival apart. Attendees have the chance to enjoy all 40 bands performing during the three day event since performances switch between the scenic outdoor Earthship amphitheater stage and the club-style indoor stage. Festival capacity is limited to 1,500 to provide an intimate experience.
Visit the festival online at:
monolithonthemesa.com
facebook.com/monolithonthemesa
instagram.com/monolithonthemesa
twitter.com/onmonolith
FESTIVAL SPONSORS
(for sponsor opportunities send an email to monolithonthemesa@gmail.com)
Blues Funeral
Desert Records
EarthQuaker Devices
Fly PR
Heavy Psych Sounds Records
Heritage Hotels & Resorts
Magical Tattoo
Rattlesnake Cable Company
Sister Bar
STB Records
Tractor Brewing Company
Tyrant Cabinets
Worshiper Cabinets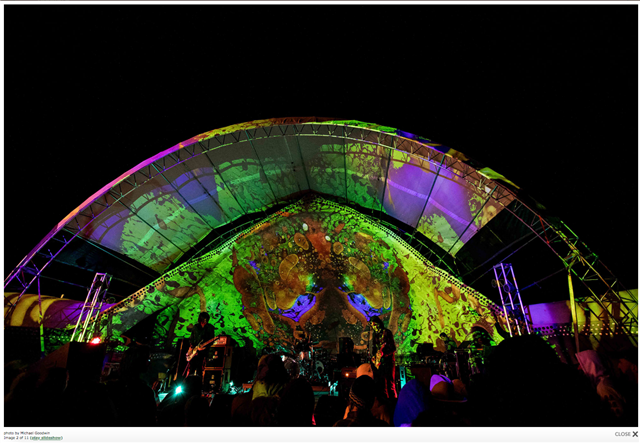 Photo Credit: Michael Goodwin