*The Following Press Release Was Issued By Qabar – Extreme Music PR*
Tethra drops new album 'Empire of the Void'  
Italian melancholic doom/death quintet's third opus is out today via Black Lion Records. Containing nine original numbers of elegant melodies and a dismal, doomy version of David Bowie's masterpiece "Space Oddity," the album focuses on the duality between what is hidden inside the depths of the human soul and the vastness sidereal space. 
---
Download/Stream 'Empire of the Void'
---
Formed in 2008, TETHRA is a melancholic death/doom quintet based in Novara, Italy. Having two full-lengths and an EP under their wing, Tethra has gradually honed their gothic death/doom craft over the years, incorporating elements of progressive metal and plunging into the ravine of bleak melodies. Apart from sharing stages with the likes of Sepultura, Daylight Dies, Saturnus, Forgotten Tomb, The Foreshadowing, Swallow the Sun, Antimatter, Officium Triste, and Negura Bunget, the Italian group has played several live shows and festivals (including Malta Doom Fest) to date.
Tethra's new album, Empire of the Void,  was recorded and mixed from August to November 2019 by Matt Stancioiu at Elnor Studios and mastered by Greg Chandler (Esoteric) at Priory Recordings Studios. Through the personal blend of progressive doom, death metal, and the most evocative gothic metal, Tethra strung along with a very dynamic songwriting process on this album while remaining faithful to the sound built for more than ten years of activity. The album features guest contributions from Lele Triton (keyboards) and Gogo Melone (vocals on "Light Year Breath").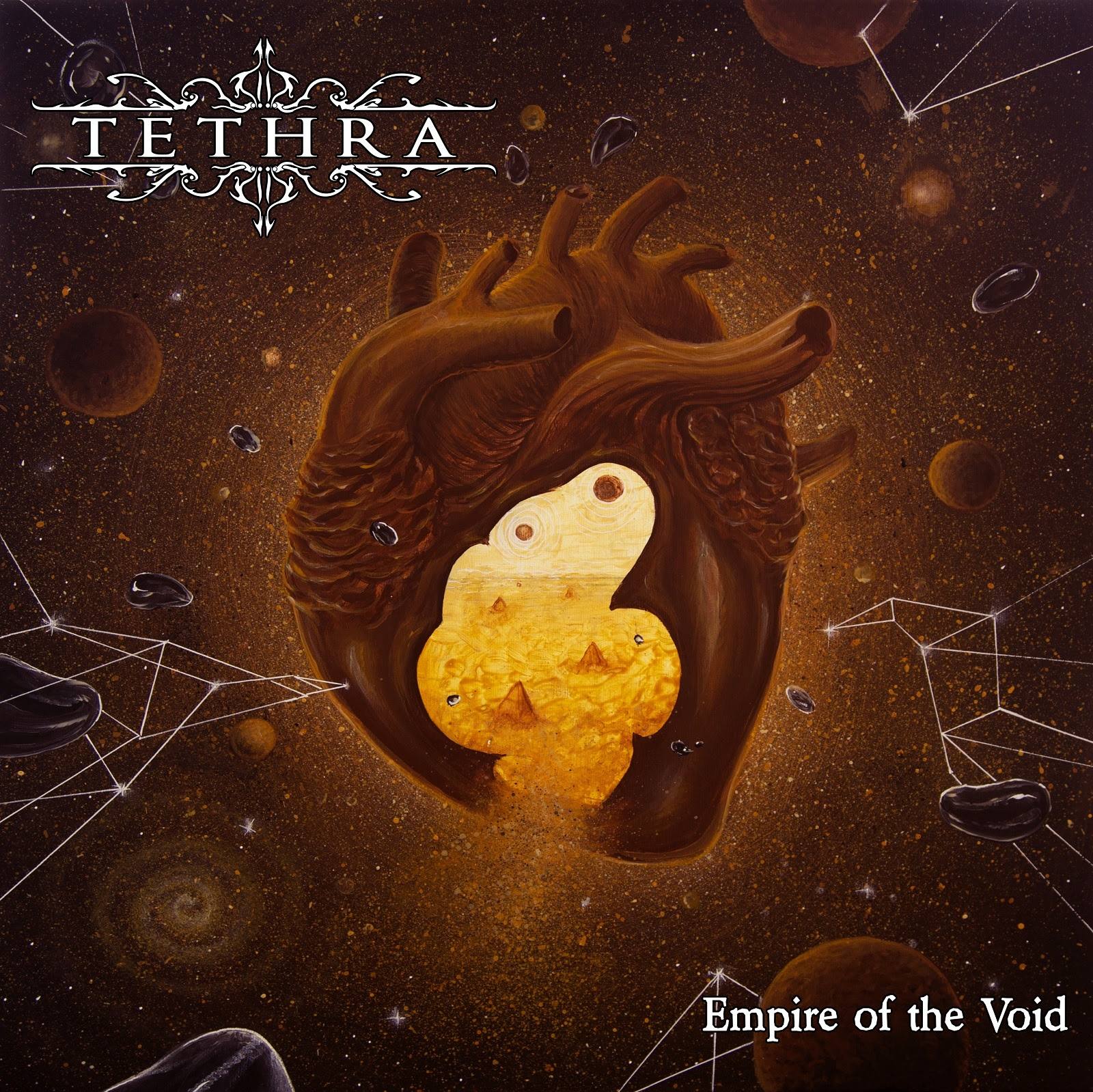 Cover art: Korvo aka Korvuz Korax
Order Empire of the Void:
https://tethrablacklion.bandcamp.com/album/empire-of-the-void
https://www.indiemerchstore.com/b/black-lion-records
For More Info:
https://www.facebook.com/TethraHell
https://www.youtube.com/user/TethraHell/videos
https://www.facebook.com/blacklionrecordsswe
https://twitter.com/Blacklionrecswe
https://www.instagram.com/blacklionrecordsswe