*The Following Press Release Was Issued By Auteur Research*
Photo Credit: Halle Hirota
WATCH THE OFFICIAL MUSIC VIDEO ON YOUTUBE NOW
LINKS: FACEBOOK / TWITTER / INSTAGRAM / WEBSITE / MORE INFO
A strong female presence in the indie rock music world, Luna Li is unabashedly herself. With over 14 years of classical piano and violin training, Luna has a unique musical sensibility. The last year has seen Luna Li support Born Ruffians and Hollerado on their Ontario tour dates, as well as sets at MattyFest (Wu-Tang Clan, Descendents), River & Sky (U.S. Girls, Fucked Up), Crystal Lake (Orville Peck), NXNE (Dizzy) and many more. 
Kicking off 2020, Luna Li has released a brand new single/accompanying music video. 
"Trying" is available to stream on your preferred platform now.
Writing this song was an exercise in vulnerability. I had been listening to the podcast Song Exploder and noticed that the episodes I connected with most were the ones where the artists really opened up. I made a conscious decision to write something vulnerable as a way to combat my shyness and to better connect with others. 
"Trying" is about anxiety and the feeling of desperation and sense of unreality that can happen when everything gets to be too overwhelming. The dynamics and dreamy feel of the music reflect the feeling of being dazed and restless. 
– Luna Li on "Trying"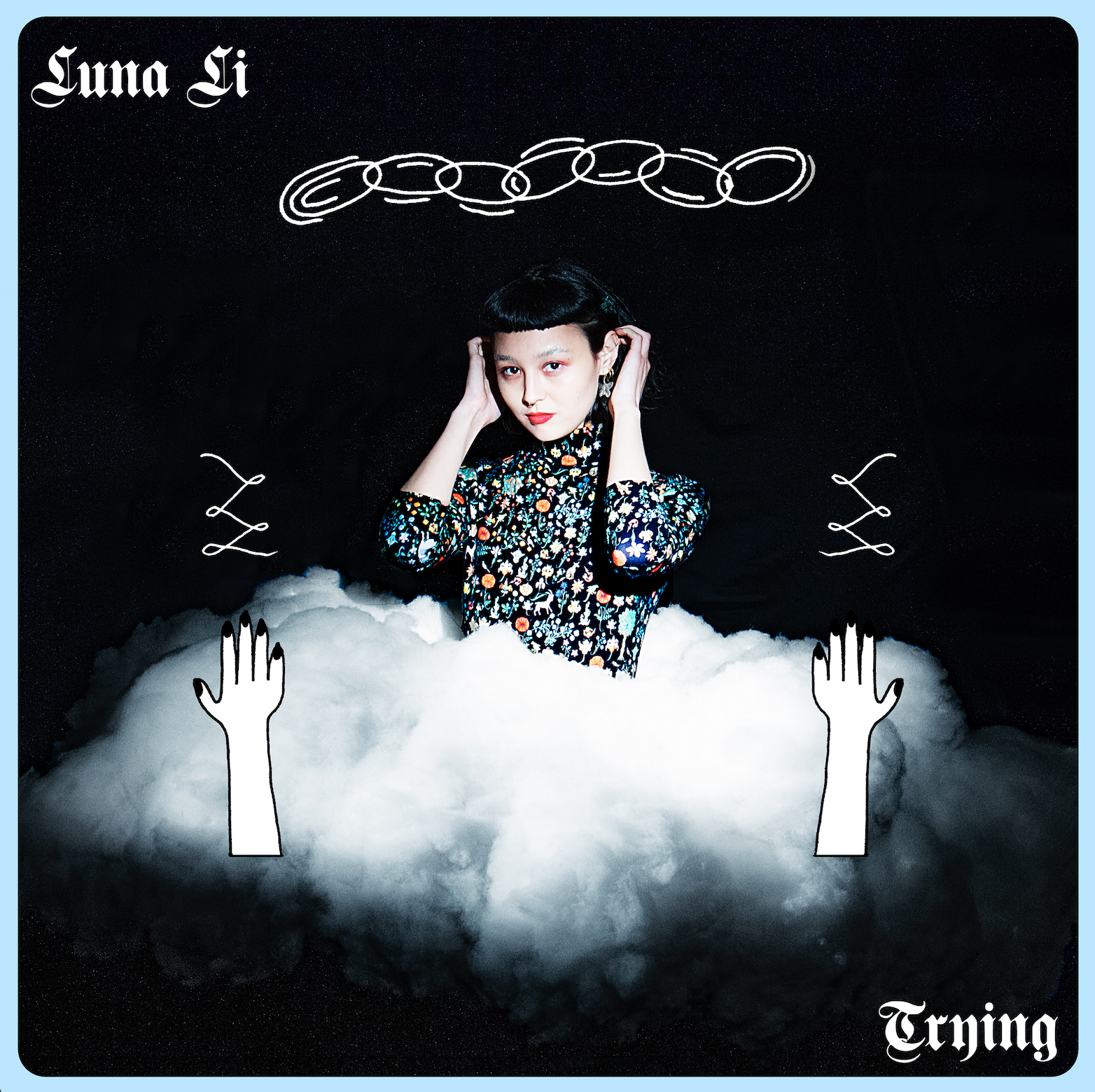 Photo Credit: Yan Zhu
Design Credit: August Kay