*The Following Press Release Was Issued By Fly PR*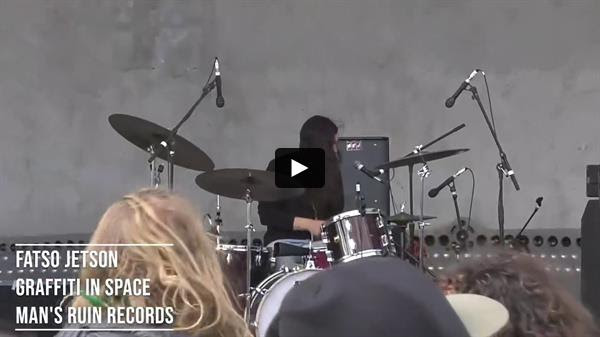 (video by German Yair Villa / @iyairvilla)
MONOLITH ON THE MESA IS A "HIGH" DESERT EXPERIENCE FEATURING YAWNING MAN, FATSO JETSON, EARTHRIDE, WO FAT, MAGIC CASTLES, GREAT ELECTRIC QUEST AND MANY MORE
300 early bird tickets on sale now through Black Friday
May 28-30, 2020 at Taos Mesa Brewing
TICKET INFORMATION:
Rain or shine event! No refunds!
A total of 35 bands will play over three days.
https://tickets.holdmyticket.com/tickets/344140
DATES AND TIMES:
Box office opens at 9 a.m. Thursday, Friday and Saturday.
May 28th doors at 4 pm til 1:30 am
May 29th doors at 12 noon; outside stage til midnight; indoor stage til 1:30 am
May 30th doors at 12 noon; outdoor stage til midnight; indoor stage til 1:30 am
VENUE INFORMATION:
Taos Mesa Brewing: The Mothership
20 ABC Mesa Rd.
El Prado, New Mexico  89529
https://www.taosmesabrewing.com/
FIND MONOLITH ON THE MESA ONLINE:
https://www.monolithonthemesa.com
https://www.facebook.com/monolithonthemesa
https://www.instagram.com/monolithonthemesa
ABOUT MONOLITH ON THE MESA
Monolith on the Mesa, a "High" Desert Experience, is an independent three-day festival entering its second year in 2020. The festival takes place at the Taos Mesa Brewing Mothership, and on the grounds of Hotel Luna Mystica, just outside of Taos, New Mexico. The festival is focused on heavy riff-rock acts from across multiple sub-genres including stoner rock, heavy psych, doom metal, sludge, drone, and retro rock. The festival includes interactive art installations and visual projections throughout the grounds to compliment the mind bending sounds of the bands. Festival capacity is limited to 1,500 to provide an intimate experience. Bands perform on the club-style indoor stage, and the scenic "earthship" outdoor amphitheater stage.
A total of 35 bands will play over three days from May 28-30, 2020. Festival promoters Dano Sanchez and Roman Barham are excited to reveal the names of five more bands today including Yawning Man; Fatso Jetson; Earthride; Wo Fat; Magic Castles; Great Electric Quest. The thirteen bands already made public online include: Sons of Otis; Ruby the Hatchet; Mondo Generator; Duel; Mark Deutrom; Year of the Cobra; Mountain of Smoke; Destroyer of Light; Love Gang; Black Maria; Prism Bitch and Sun Dog. Tickets cost $150 for three-day passes. A limited release of 300 early bird tickets for $99.99 are on sale now through Black Friday (midnight on November 29, 2019).  
Dano Sanchez says "We are inspired to continue on our path with Monolith II. We want fans to come to Taos and let go of technology and constraints of urban living for three days. Let your soul breathe! What we offer is unique but still linked musically to festivals like Psycho Las Vegas, Levitation and Stoned and Dusted. We think festival goers will appreciate what we are doing here."
"Sanchez' eclectic curation is refreshing," opines the Santa Fe Reporter "with a sea of music fests that read like a stagnating formula of profit versus special experience…Monolith on the Mesa is, after all, as much a journey toward inclusive community and positivity as it is toward people who want the release afforded by heavy live music." BLURT Magazine adds "..a whole raft of heavy bands are set to rock the thronging masses literally and figuratively into a hallucinogenic miasma."
Monolith on the Mesa is produced as a "destination" festival offering attendees music as well as the unique and mystical Taos experience which includes crisp, clean air on the high desert mesa, surrounded by unobstructed views of the Sangre de Christo Mountains. The festival is located adjacent to the Rio Grande del Norte National Monument. This enables festival goers to enjoy activities such as hiking, river rafting, bike trails, natural and resort hot springs — all making for an immersive experience unlike any other music festival.
(Photo by Mike Goodwin / @boilingdenim)