*The Following Press Release Was Issued By Mettle Media PR*
An quartet of misfits thunderously tempting fate to boom their way across Big Texas and beyond at the speed of sound. By way of Dallas/Fort Worth, Texas comes one raucous TEMPTRESS.
Kelsey Wilson (Lead Guitar/Vocals), Andi Cuba (Drums/Vocals), Erica Pipes (Rhythm Guitar/Vocals), and Christian Wright (Bass/Vocals) all decided to get together in mid-January 2019, for a simple afternoon of rocking out with the intent for nothing more than keeping their skills sharpened. They weren't planning to be a band. It just worked.
In five months, these four seasoned players went from jamming for fun in a practice space, to writing and recording some potent heavy metal songs and then began performing them live as TEMPTRESS, with the likes of Heavy Temple, Stonecutters, Backwoods Payback, and Royal Thunder.
On June 7th, they presented their first three original songs in a debut EP release, 'Temptress'. Today they share their second video single off the EP, for the first track "Ride Of Your Life."
The EP is available now via Bandcamp and most music outlets for digital download and streaming: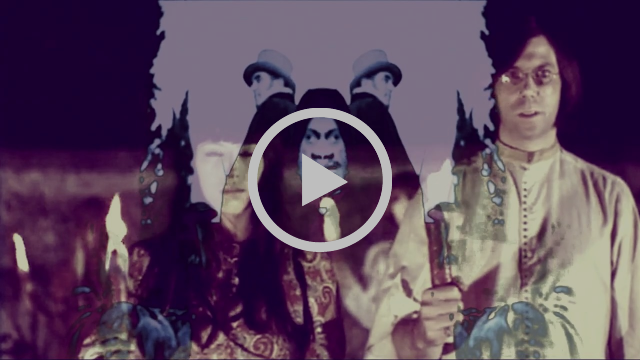 ---
Some words from lead guitarist and vocalist Kelsey Wilson on the new Temptress music:
"I'm excited, we all are, to be taking the reins on this new project. Our material and lyrics are going to show the true side our nature: intense, sexy, fun-loving rock n roll. We put a lot of meaning and integrity into this new album, which I believe will shine through once it's all said and done."  
TEMPTRESS is already well on their way to completing the writing and recording of a debut full-length album and currently planning a tour.
 
'Temptress' – Track List:
01. Ride Of Your Life
02. Hot Rails
03. Heavy Woman
'Temptress' was written, performed, and produced by the band. Recorded at Aqualab Sound Recordings in Dallas, Texas, by Josh White, with mastering by Frank Heath at Workshed Engineering in Birmingham, Alabama.
 
The EP is available now via Bandcamp and most music outlets for digital download and streaming:
TEMPTRESS is:
Kelsey Wilson – Lead Guitar/Vocals
Erica Pipes – Rhythm Guitar/Vocals
Christian Wright – Bass/Vocals
Andi Cuba – Drums/Vocals
UPCOMING LIVE DATES:
Aug. 03 – Arlington, TX – Division Brewing Basher (w/ Red Beard Wall, Monte Luna, Wooden Earth, & more)
– https://www.facebook.com/events/2333103236971224/
Find TEMPTRESS on:
EP all music outlets: https://ffm.to/nmov7ez
Bandcamp: https://temptressofficial.bandcamp.com/
Facebook: https://www.facebook.com/temptressdfw/
Instagram: https://www.instagram.com/temptressofficial/
Twitter: https://twitter.com/Temptressdfw
Tumblr: https://temptressband.tumblr.com/
Spotify: https://open.spotify.com/artist/5T6FvV8pe5lAS4rY0ZO3dp
YouTube: https://www.youtube.com/channel/UCMLMPn5noaRSG1MXzsz34nw
 
---
"With a sound as big as the state they hail from this Dallas/ Ft. Worth quartet throws down some grooving heavy riffs, swirling solos perfectly paired with drums and bass that are heavy, huge and just ooze with power." ~ Outlaw Review
"…an exercise in turn-it-up-'til-your-ears-bleed thundering party excess. A little bit of Motorhead here, some Girlschool and Montrose there, topped off with a pinch of doom and a cavalier punk rock attitude and wink, the Dallas, Texas unit have come up with a wildly entertaining concoction. I just keep hitting repeat over and over again once the three-track, 13-minute release concludes. One of the best EPs of the year." ~ The Mighty Decibel
"Temptress kick ass and take names on their balls-out barnburner Hot Rails, a taste of their self-titled June 7 EP. Hold on for dear life." ~ Tinnitist
"Ripping full-speed out of the gate with straight forward heavy rock 'n roll and traditional heavy metal, TEMPTRESS isn't wasting any time and they sure as hell don't strike me as a band that even knows the meaning of 'timid'." ~ Riff Relevant
"Amazing is the format that the band TEMPTRESS radiates on their first three-tracker, captivating the honest and easy way in which the band practices their sound. The three songs grow with each passage, offering smoky, fervently tuned melodies and a good portion of feeling." ~ KOBZR Magazine